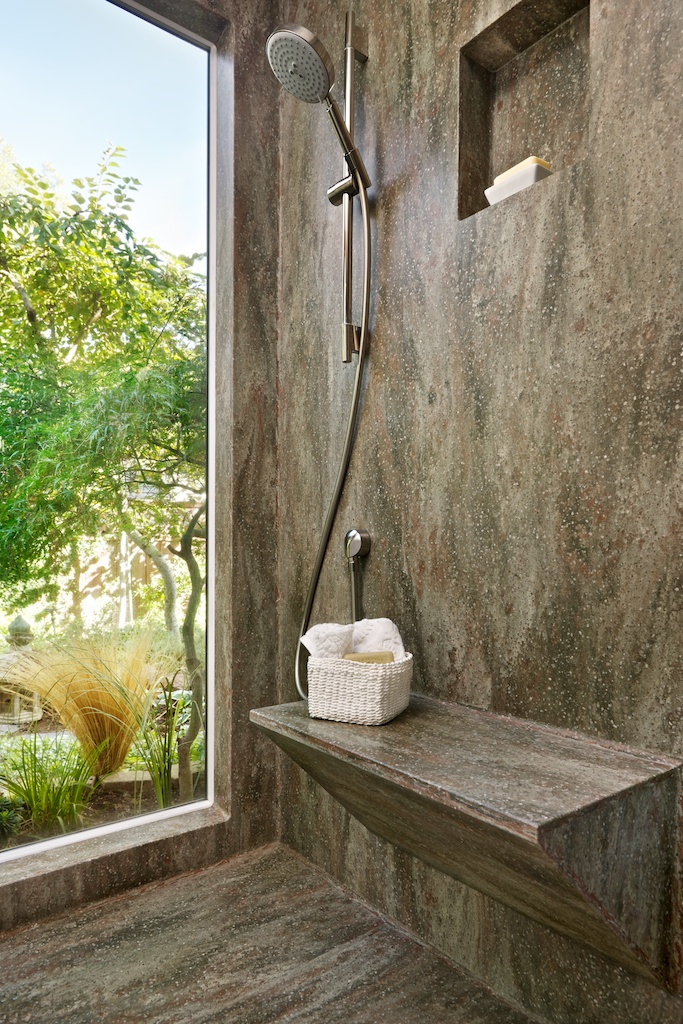 Using our patented method, Solid Surface shower walls and pans can be installed without silicone joints or grout to give you an unbroken surface throughout the entire enclosure. Couple this with its natural non-porousness and day-to-day cleaning is virtually eliminated while mold, mildew and bacteria have nowhere to take hold.
Cleaning is as easy as using soap and water when needed with a foaming cleanser every three to six months and abrasive cleansers whenever needed. Our shower pans and walls are custom fabricated to fit your space no matter the size, shape, or drain location and can be made using any of the hundreds of available colors we carry. Our 10-year warranty means you can rest easy knowing our quality and maintenance free surfaces will extend well into the future.
All of the beauty and low-maintenance of our Signature Seamless Showers but with a bathtub. With our unique patented tub/shower integrated combination units you don't have to compromise by using a separate material like steel or cast iron for your bathtub.
Installing a Solid Surface bathtub gives you the benefit of a 100% seamless installation without needing a caulking joint around a premade one. Using Solid Surface in place of a metal bathtub keeps your water warmer longer and because the tub is integrated into the entire enclosure there is no ledge or curved bottom around the perimeter that catches dust, takes up valuable bathroom real estate and poses a slipping hazard.
Our bathtubs aren't just limited to combination units either. Make it freestanding or put a deck and skirt around it for your master bathroom.
No matter the placement, our tubs are stain and water proof and completely integrated to ensure they always look as good as the day they were installed. Sizing for our tubs can be tailored to any specification and because they're made of Solid Surface there are hundreds of colors to choose from.
Bathroom Floors and Specialty
Bathroom Floors, Baseboards and Wainscoting

Solid Surface isn't just limited to your countertops and shower enclosures. Extend the material out onto your bathroom floor and even up the walls for baseboards or wainscoting.
Unlike tile or linoleum Solid Surface has a warmer resting temperature for those cold mornings. Bring the material out a few feet to catch the water as you exit your shower or extend it to the whole room for a truly seamless one-piece bathroom floor from the shower to the entrance.
Our floors are 100% seamless to your shower pan and their slip-resistant matte finish gives you a firm feeling underfoot.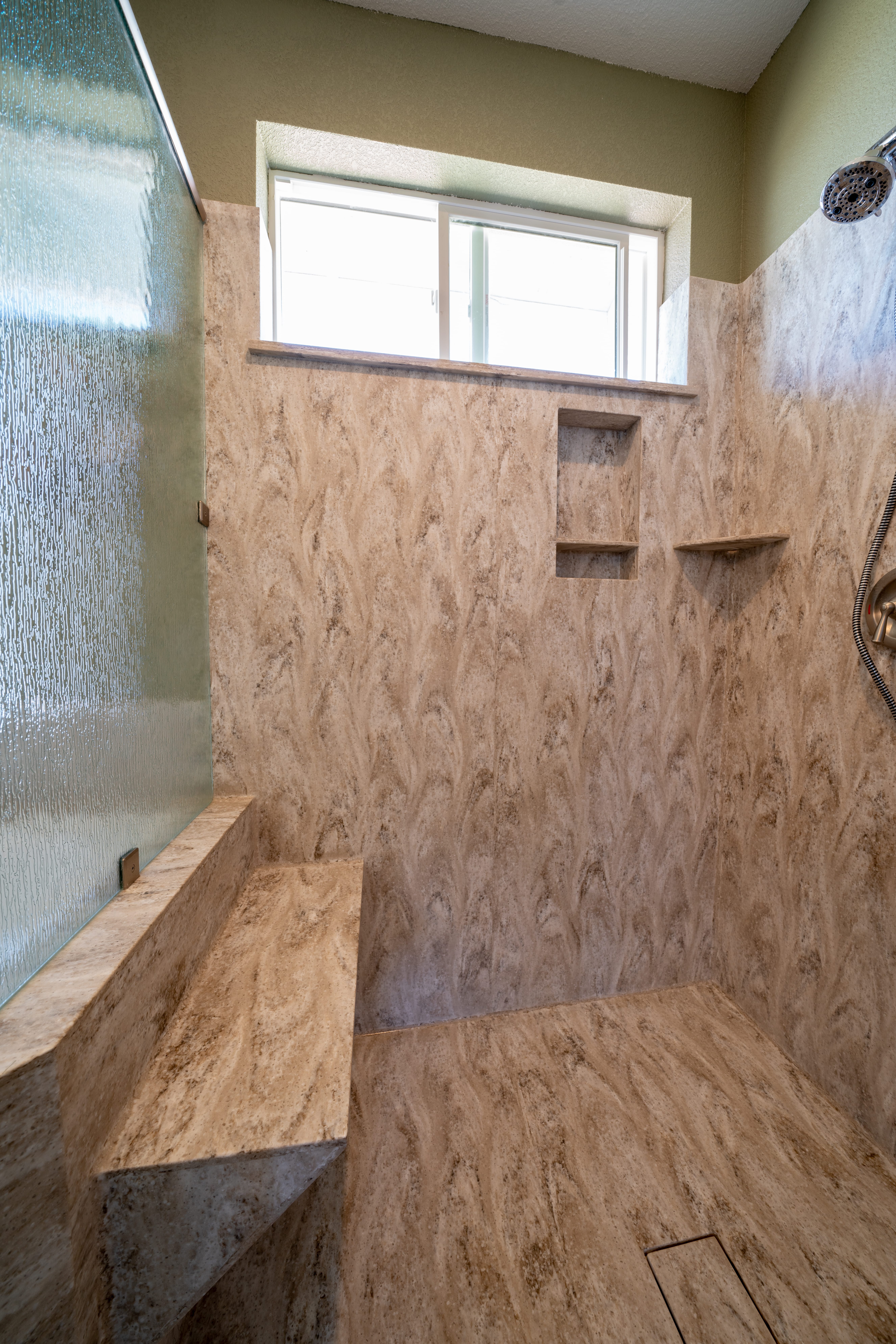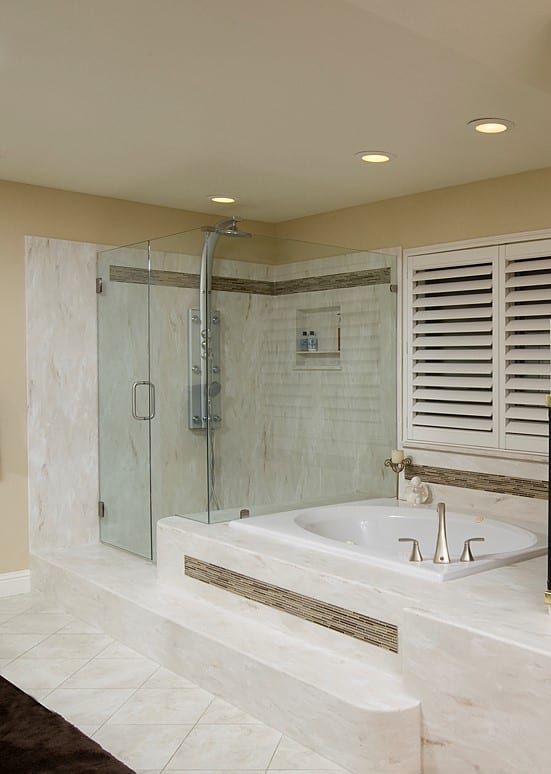 At Signature Surfaces creativity is one of our greatest assets. Not sure if we can develop a solution for you? Feel free to bring us ideas. Over the years we have manufactured and installed fire place mantles and surrounds, floating shelving for your wall, coffee and side tables, coasters, pens and even planters. Our flexibility and experience allow us to take your ideas and develop a solution.